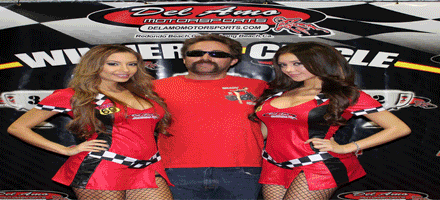 Let Our team of trusted Hollywood trained professionals take care of your project needs.
Our Multi Cam Services will take your project to the next level and create a wide range of artistic pieces, including :
- Action Photography
- Weddings
- Legal Video
- Real Estate Videos
- Audio Services
- Youth Sports
- VHS to DVD
- Graphic Services
- Writing

- Action Videography
- Product Video
- Marketing Videos
- Drone Services
- Special Event Coverage
- Animation
- Professional Editing
- DVD Authoring Services
- Website Building
Testimonials
We offer honest and reliable Photo/Video services, and we like to think we do it right. But, don't just take our word for it -- our customers give us rave reviews!
Whether it's our quick, quality, friendly service or the honesty and value we bring to every interaction, our customers love us.
I contracted Marc on the spot to direct and produce a Product Brand infomercial, it was at that time in 2012 that we started collaborating on several projects for the Jet Renu Line.

"It's rare that you come across standout talent like Marc "Few people have the opportunity to work with a dedicated, loyal, hardworking and genuine person like him.

Marc has an eye for detail and that why he is so successful with his business ventures, Every time he works for me I am more than pleased with his detail and is always striving for client satisfaction. I always turn to Marc for amazing videos and photos for my listings.

Michele Francine

Shore Capital Corporation

3.21.19

Marc is an artist. He pays attention to detail, working the camera angles in a way that highlights faces and captures joy. He carefully scripts openings, and meticulously works on closing credits to be sure he spells names correctly. His ear for music picks up on key changes and he knows when to present the choir as a whole, or when to pan in on the soloist. His knowledge of each facet of the performance is remarkable, which lends to his comprehensive and thorough display of our performance. He compliments the dancers, the speaking parts, the soloists, and the group choreography with a finely tuned eye.

Beth Schwandt

Choral Director

7.18.18

Marc's knowledge for camerawork is one of a kind as he has the eye for detail in capturing all of his shots in pre-production. Marc is very professional and takes the time to make sure that he has captured all that is necessary before taking a project into post-production. He has great organizational skills when it comes to editing; his understanding of codecs is by far outstanding. His training from other Hollywood professionals from the film school he attended also allows him to deliver a good cut and meet deadlines as a team player.

Skip Fredricks

Hollywood Drones

As a 2-time Emmy nominee Producer and Drone instructor

7.15.18
I hired 24-7 Media Group to do the art for the Denver Broncos official tailgate banners. Marc's dedication and devotion to the project shows in his work. Hands down the best to collaborate with.

Paul Marinaccio 10.27.17

Recently, Marc Hagest and 24-7 Media Group did an outstanding job shooting our series of interviews for Family Beautiful magazine & Warren Media. He was very courteous to the talent and a pleasure to work with. Marc was a team player on every shoot and offered many creative options when editing our interviews. I would highly recommend Marc Hagest.

Dan Warren – Warren Media 5.06.16

I really love my wedding pictures. Thank you so much 24-7 Media Group making our memories so special on our wedding day. You guys made the experience even more personal. With your staff's professionalism I will definitely use you guys again for my next event.

"Susan Lutman" 07.04.13

I would like to thank 24-7 Media Group for the DVD reel that Marc Hagest put together for us of our son Jacob Montoya. The "Highlights" showed him playing hard for the Simi Valley Patriots and showed Jake at his best against his opponents, which in turn helped him obtain a scholarship offer from Sierra Canyon High School and other top area high schools for which he will be playing at Westlake High School this next school year. I would like to thank 24-7 Media Group and their top notch camera crew for capturing Jake's actions in the 2011 football season on the field and on the sidelines to make his last year of youth football, his and our most memorable.

Pat Montoya 2.2012